Production and Performances of technical textiles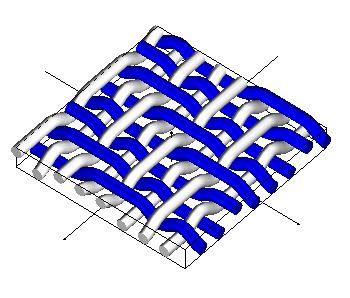 LEARNING OUTCOMES
After completing this course, students will be able to design and produce a double face weft fabric on prototype weaving loom.
PRE REQUISITES
Good knowledge of the fabric's fundamentals (weave diagrams, peg plan, technical datasheet) (TISS01) and yarn (FILA01)
CONTENTS / DESCRIPTION
Understanding of the design and production of technical fabric, especially on double face fabric structure.
LEARNING METHODS
Teaching courses (course 1 on Technical Fabric applications and course 2 on double weft fabric design and production)
Practical works (exercise 1 and 2 on double weft weaving structure with different weave diagrams).
ASSESSMENT
Design and production on the weaving machine of double weft fabrics with data sheet to be filled during the practical work.